Knitted Fabrics
Knitted Fabrics, fancy and solid (piece dyed and yarn dyed) for women, men and children wear, produces with a wide range of natural, artificial and synthetic fibers.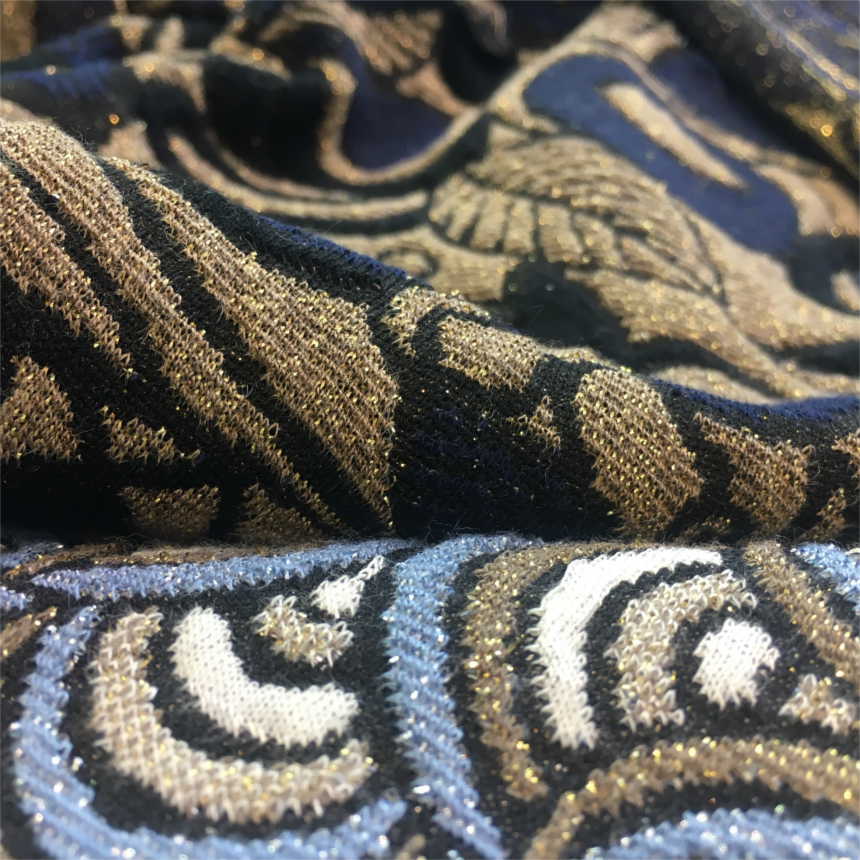 Knitted Fabrics
Piece dyed, yarn dyed, tie-dye, printed, devorè, flock, bonded, laminated, delavè, in every structure and yarn sizez.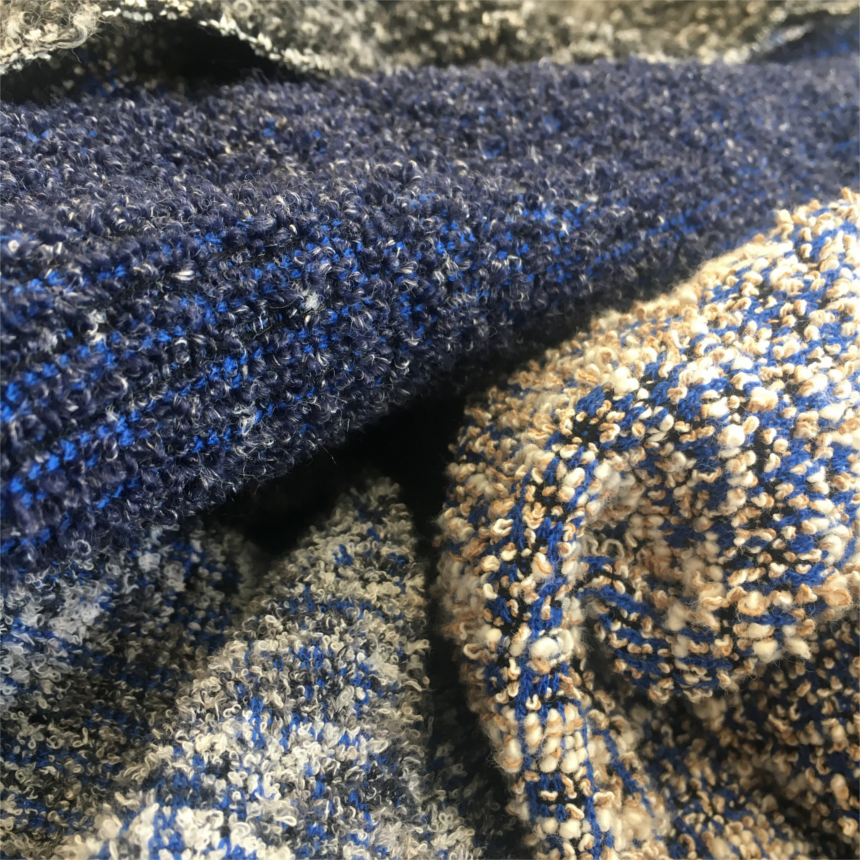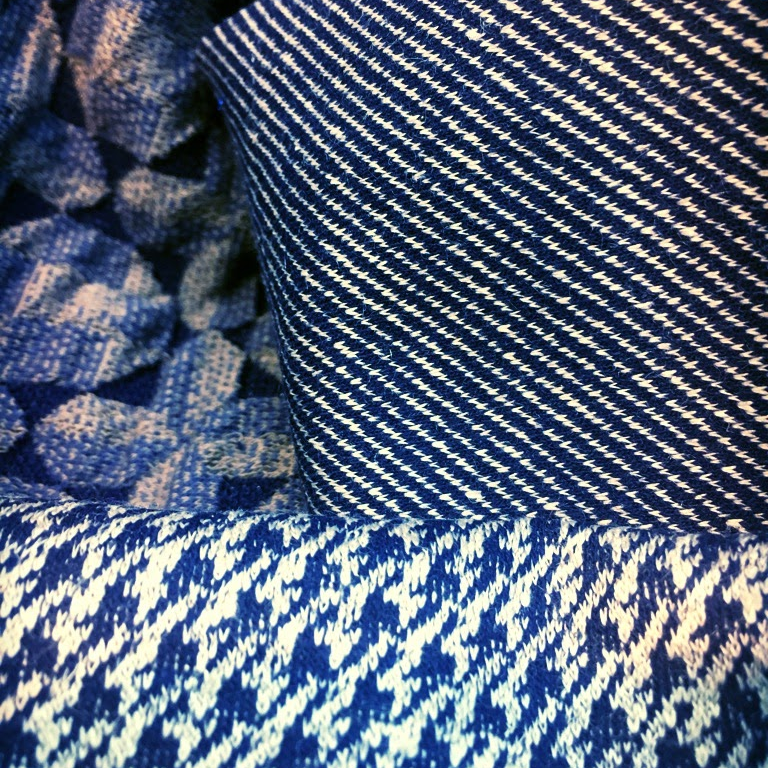 RASCHEL
We are specialists of raschel textile and we have a big archive of drawings and bases qualities (as meshes, openwork, ruffles, etc…) in different compositions.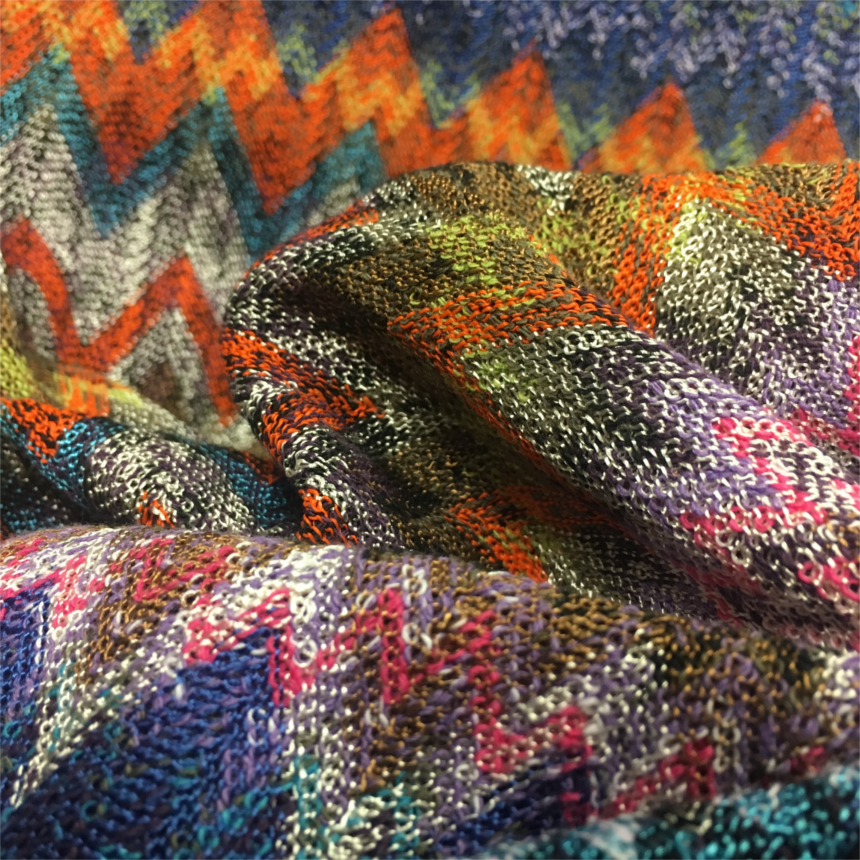 EMBROIDERY
Various kind of embroidery, with possibility of customizing.
TRIMS
Ribsm wrists, collars, tapes, pon-pon, etc.
Differet weave effects and composition, to combine with the fabric, with the possibility of customizing.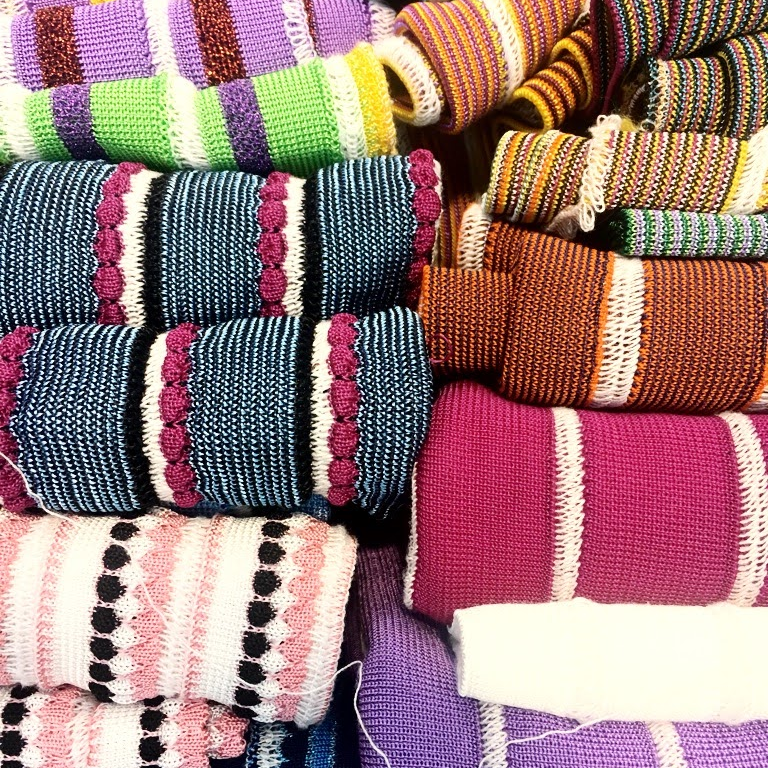 LACES
Stretch and no-stretch, flat and crinkle in different composition.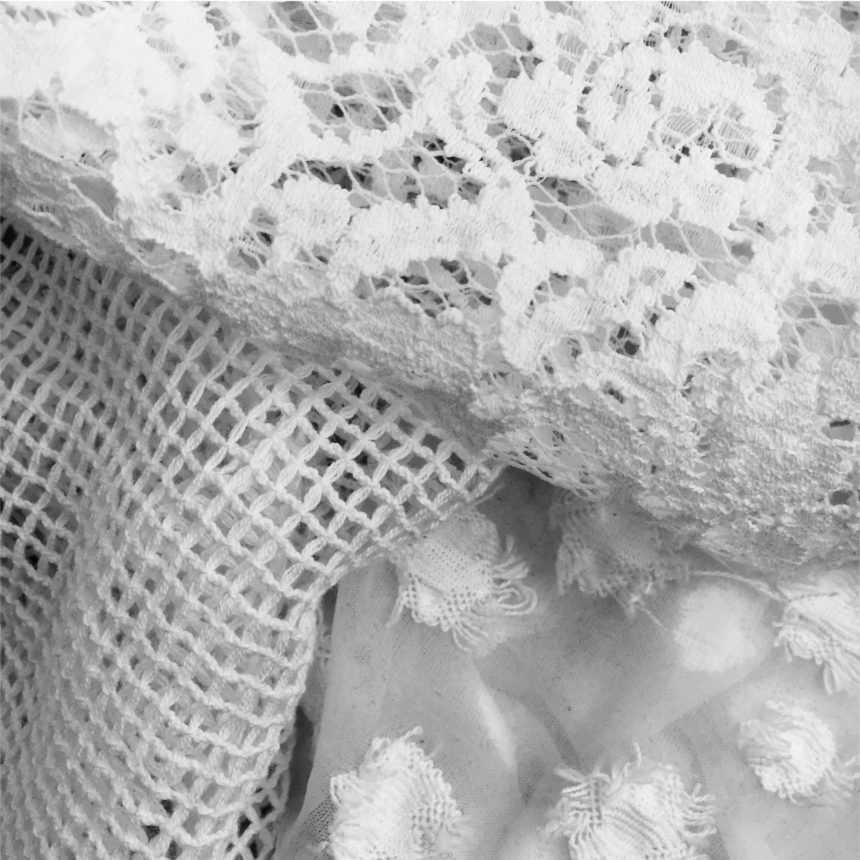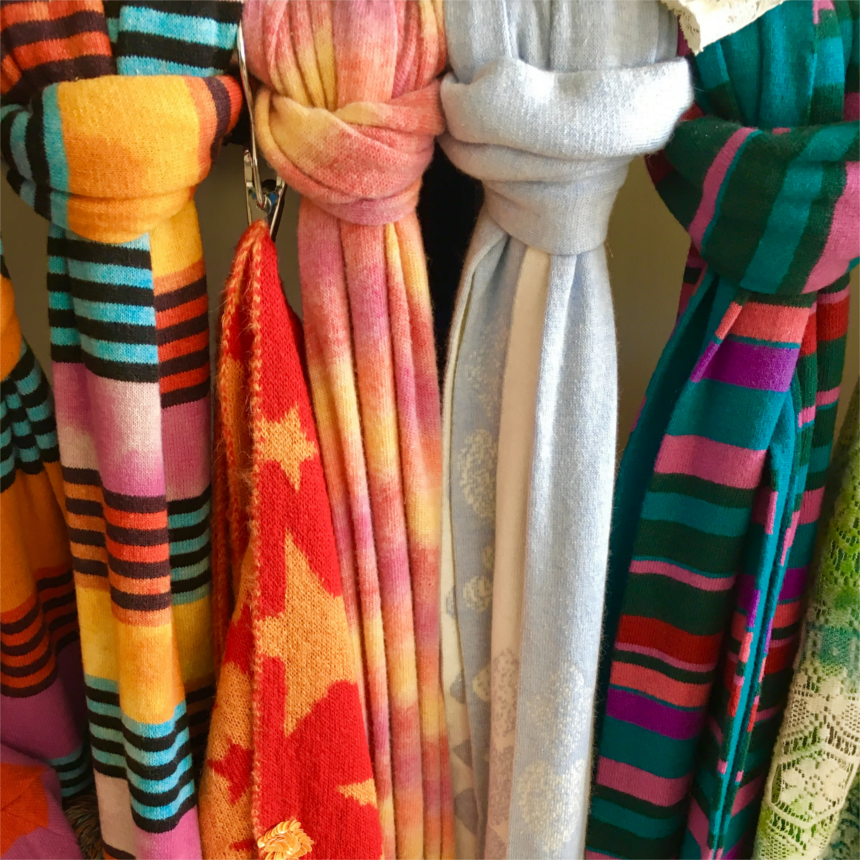 ACCESSORY
Scarfs, hats, shawls, capes and ponchos.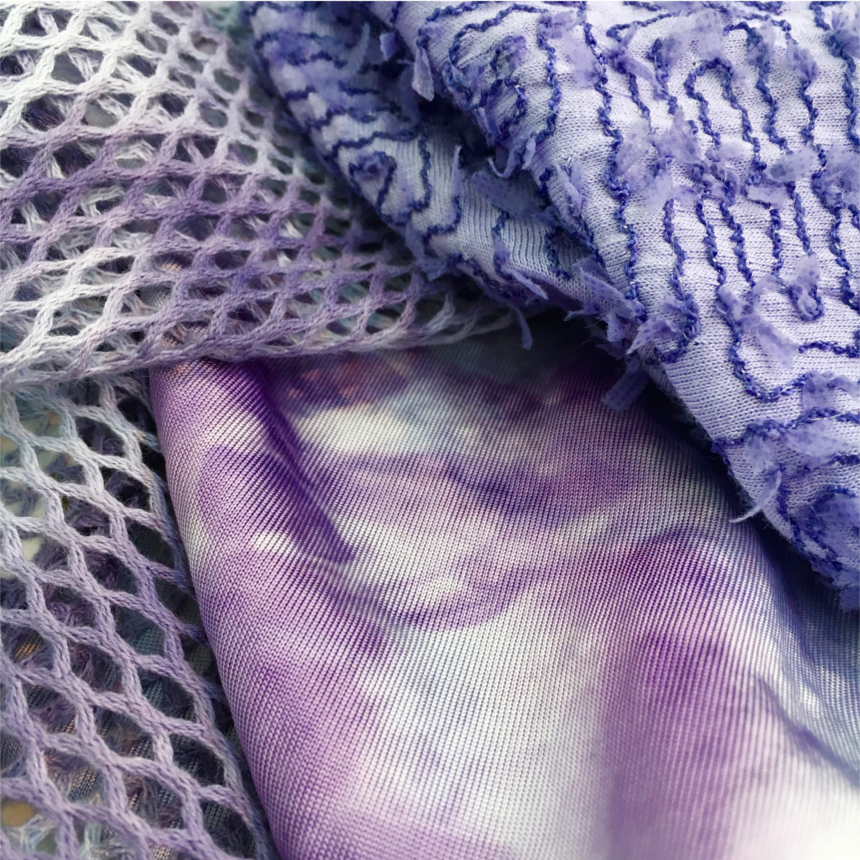 WARPE AND WEFT FABRICS
Different weave effects in different composition to combine with knitted fabrics.